chi alpha [KAI] [AL-FUH]
Our name comes from Paul in 2 Corinthians 5.20, where he calls those that believe and follow Jesus, to be christou apolostoli, which means Christ's Ambassadors or Jesus Sent Ones. Our name is a constant reminder that each of us has a real part to play in this world.

But it is no fun to do life alone. So we are a group of college students who follow Jesus and we do life together.
So welcome to your Chi Alpha Family.
Find Your XA Family
GET IT ON YOUR CALENDAR....
OUR ANNUAL (MIXA) MICHIGAN CHI ALPHA
"FALL RETREAT" ​
EAGLE VILLAGE
SEPT. 28-30
FRI-SUN


---
Have we got world class training for you!!
Whether you are new to Chi Alpha as an opportunity for ministry, a student graduating wanting to go through our Michigan 10-month Internship (CMIT) or a current volunteer wanting a top training experience...
Sign up and Experience "REACH THE UNIVERSITY" Institute (RUI) this June in Springfield, MO.
---
Powered by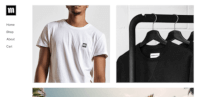 Create your own unique website with customizable templates.